Bring on the positive JuJu!
Hello Beautiful Souls,
There is a very good reason you've been drawn here, and as you continue to read, you will get a very personal sense of who I am, and that I feel incredibly blessed that you have expressed an interest in looking further into my services.
Who Am I?
I am a generational psychic channel that reads energy through multiple disciplines: clairvoyance, clairsentience, claircognizance, clairaudience, clairalience, clairambience, psychometry, and mediumship. I have been performing intuitive readings for over 10 years, and I am inspired on a daily basis by the beautiful people I am privileged to encounter and serve with my abilities. I am also motivated by the amazing potential that people can begin to see in themselves once they validate their true initial instincts.
My life's passion exists in assisting others achieve a richness and quality of life that resonates with their soul's purpose. My primary ability is channelling energy from Spirit. The best way to describe this ability is by paralleling it to imagery I see in my mind, coinciding with impressions of emotion. This unique form of correspondence between dimensions was passed down to me from my mother's side of the family, and has provided me the ability to read people almost instantaneously, on a deep and intuitive level. I also experience precognitive dreams, practice mediumship, and have powerful empathic abilities.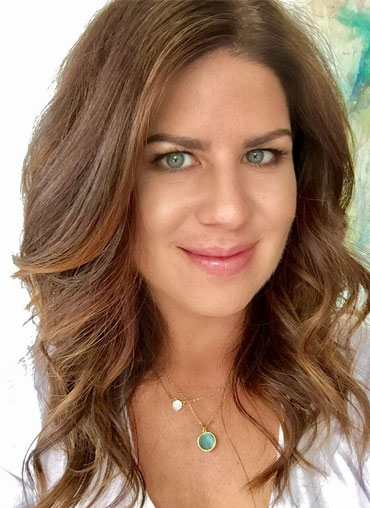 I particularly excel in reading the energies of people. I am also a medical intuitive, and I'm able to sense potential health issues, and advise tests from medical professionals.
(Please note that I'm not a trained medical practitioner, and all related health concerns should be taken up with a qualified professional)
How did I develop these skills?
I was strongly encouraged and mentored by my master teacher, Kitty Lloyd, who showed me that I had the ability to assist, educate, and empower individuals from every culture and faith. Now that my wonderful teacher has retired, I continue to educate myself with some of the greatest psychics in the world. My learning curve is insatiable, and I have digested thousands of hours in course material and workshops pertaining to every dimension of psychic development.
What is my reading style?
My greatest passion in life is helping others, and channeling Energy allows me to educate, encourage, and allow people to feel empowered in a deeply personal way. When you visit me, you may notice the lack of a crystal ball, beaded curtains, and the usual paraphernalia associated with a psychic reader. I am just your everyday, urban girl who has the ability to read energy. I often joke with my clients and say: "I don't wear Patchouli, I wear Tom Ford." My clients include high-powered executives, artists, doctors, lightworkers, police officers, entrepreneurs, and anyone interested in improving their quality of life. All of my clients enjoy my straight- forward, grounded approach to reading energy. This is just my style – plain and simple!
What is my vision?
As an Energist, I am committed to utilizing my abilities to service others in any way possible for their highest good and healing. My soul's purpose is to assist in raising the vibration of the planet through the abilities that I have to offer. My practice is my passion, and I am inspired by the beautiful people I encounter daily. I absolutely LOVE my practice, and it is my vision that my passion for this work translates into a beautiful experience for you.
For more detailed information on my services, please visit the FAQ page.
How do I book with you?
Booking with me is fast and easy, and you can book a session online by clicking the Book Now tab. Please note that this is the only way to book with me! My calendar is always up to date and accurate. If you are looking to get in sooner, be sure to keep checking back with my online booking calendar. process in detail.
Maxine's Prestigious Reputation
Maxine Friend is well acclaimed and respected by thousands worldwide, as a compassionate, intuitive, and extremely gifted Psychic, Energist, and skilled Intuitive Coach. Readings, and intuitive coaching are available with Maxine to support your physical healing, mental clarity, spiritual growth, and emotional well-being.
Sending you Love and Light,

Invest in your soul and book a session with Maxine today
Customer Reviews and Testimonials
You are truly a sincere beautiful person. I've been meaning to write to you and express my gratitude for all your help, but I think its knowing the limitations of words thats been holding me off. Every time I write a sentence it just doesn't feel like the right one, lol. Just thank you!! Thank you!! and thank you!! you are an unbelievable amazing good person. I am so thankful for being able to meet you. Thank you!
Parm Kaur
Montreal QC
I found Maxine through Google while searching for a good Reiki Masseuse in Vancouver. Having no idea that she was also a Psychic, I was in for a real surprise. Not only did she do Reiki on me that day but she so casually managed to tell me so much about what I was feeling and why. It was truly one of the most amazing experiences in my life and I have been back several times since. I highly recommend Maxine not only for Reiki but also for a psychic reading, I have been to psychics before and she is hands down the best. Can't wait to see her again soon.
Christina S
Vancouver BC
Maxine is my go-to clairvoyant. She is really good and has a great gift to read people and situations. I have seen her a few times already and will continue to go back to her for readings and insight. She is so warm and to-the-point that I feel like I am really getting the truth when I go to her. I have seen other psychics before but with Maxine I really felt like she had a good connection with reading me. Because of her I have followed my own passions and started my own business. I have a lot to thank her for.
Stephanie T.
Burnaby BC
My first impression of Maxine was a feeling of genuine warmth and a level of professionalism which I believe comes from her extensive business background. I was pleasantly surprised and pleased at the no nonsense honest approach Maxine has taken with my readings. No black cats, crystal balls and drawn shutters! I would definitely recommend Maxine to my colleagues, friends and family and look forward to her further learning with Reiki.
Michelle Evers
Vancouver BC
Maxine was kind, thorough and accurate on so many levels. She gives you honesty and thoughtfulness while in no way rushing. There were so many things that she brought into focus that I was struggling with and I am eternally grateful for her insight and clarity, as well as the peace I have been searching for. I will be there again soon !!
Kathy R
Coquitlam BC