Hello Beautiful Soul
Intuition is everyone's superpower!
Join me in accessing your energetic ecosystem through personalized consultations, and soulful mentorship programs.
Hi, I'm Maxine
Maxine Friend is an internationally acclaimed psychic channel that has been practicing professionally for over 10 years. Maxine's clientele spans all over the world in places such as Europe, Africa, Australia, New Zealand, Thailand, and the United States. Maxine has been prominently featured in multiple television shows, podcasts and magazine publications. Maxine mentors other developing psychics, and is about to debut her first online, signature program, in order to better assist her clients. Maxine is also a certified life coach with the Life Coaches Federation.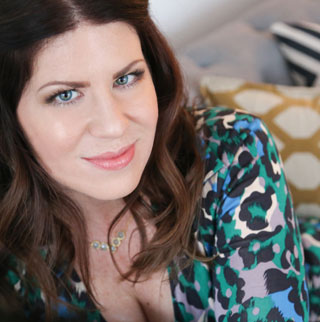 Invest in your soul and book a session with Maxine today
Customer Reviews and Testimonials
You are truly a sincere beautiful person. I've been meaning to write to you and express my gratitude for all your help, but I think its knowing the limitations of words thats been holding me off. Every time I write a sentence it just doesn't feel like the right one, lol. Just thank you!! Thank you!! and thank you!! you are an unbelievable amazing good person. I am so thankful for being able to meet you. Thank you!
Parm Kaur
Montreal QC
I found Maxine through Google while searching for a good Reiki Masseuse in Vancouver. Having no idea that she was also a Psychic, I was in for a real surprise. Not only did she do Reiki on me that day but she so casually managed to tell me so much about what I was feeling and why. It was truly one of the most amazing experiences in my life and I have been back several times since. I highly recommend Maxine not only for Reiki but also for a psychic reading, I have been to psychics before and she is hands down the best. Can't wait to see her again soon.
Christina S
Vancouver BC
Maxine is my go-to clairvoyant. She is really good and has a great gift to read people and situations. I have seen her a few times already and will continue to go back to her for readings and insight. She is so warm and to-the-point that I feel like I am really getting the truth when I go to her. I have seen other psychics before but with Maxine I really felt like she had a good connection with reading me. Because of her I have followed my own passions and started my own business. I have a lot to thank her for.
Stephanie T.
Burnaby BC
My first impression of Maxine was a feeling of genuine warmth and a level of professionalism which I believe comes from her extensive business background. I was pleasantly surprised and pleased at the no nonsense honest approach Maxine has taken with my readings. No black cats, crystal balls and drawn shutters! I would definitely recommend Maxine to my colleagues, friends and family and look forward to her further learning with Reiki.
Michelle Evers
Vancouver BC
Maxine was kind, thorough and accurate on so many levels. She gives you honesty and thoughtfulness while in no way rushing. There were so many things that she brought into focus that I was struggling with and I am eternally grateful for her insight and clarity, as well as the peace I have been searching for. I will be there again soon !!
Kathy R
Coquitlam BC